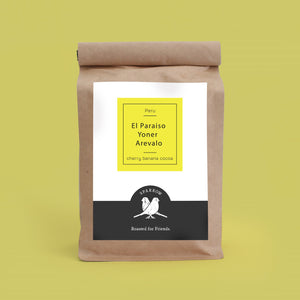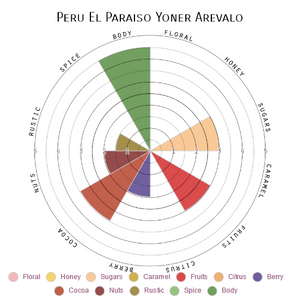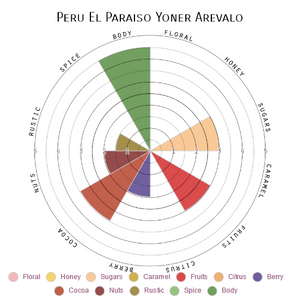 Peru El Paraiso Yoner Arevalo
Yoner Arevelo's farm "El Cedro" is located high in the town of El Paraiso at 1950 meters above sea level (MASL). His coffee from Peru has similar flavour characteristics of a dry process coffee. Fruited hints  of red cherry, banana bread, and a creamy chocolate bittersweetness. 

Best suited for pour over and drip style coffees.
Roast Level: City + to Full City (light side of medium)

Size: 340g whole bean