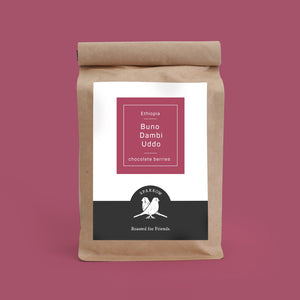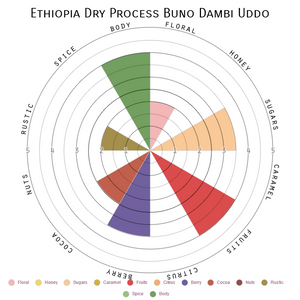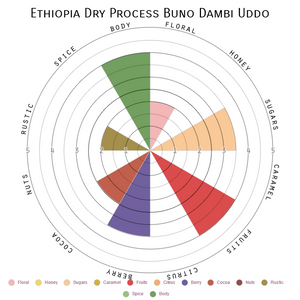 Ethiopia Buno Dambi Uddo - Dry Processed
Coming from 1850-2200 MASL this high scoring Ethiopian coffee is naturally dry processed (creates complexity; aroma and flavour that wet processed just can't touch). Dried on raised sun bed's. We roast this one lighter than most of our coffees, where we have it approaching a medium level before we end its development. We get aromatic florals, with a moderate acidity, and berries slightly dipped in chocolate. 

Most suitable for drip and pourover. You could be brave and try it in an espresso or in a french press if you know what you're doing...
Roast Level: City Plus (approaching medium)
Size: 340g