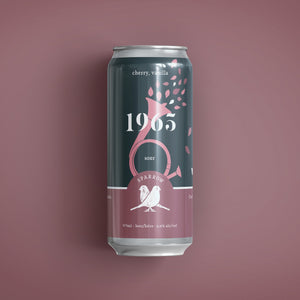 1965 Sour - Cherry & Vanilla
This sour ale absorbed a beautiful colour from its time spent on 84 pounds of sweet cherries. After conditioning with vanilla this sour displays subtle aromas and flavour from the cherries with a gentle aroma and flavour from the vanilla. Not too sour, mostly tart.
6.0% alc/vol.
Ingredients: Barley malt, Hops, Yeast, Water, Cherries, Vanilla, Lime zest.