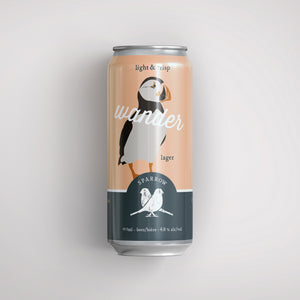 Wander dry hopped lager - Ella
Our Wander dry hopped lager is the same lager as our regular Wander lager but  featuring a clean and neutral profile from the lager yeast allowing the single dry hop Ella to push through with slight notes of honey dew melon, pepper spice, and clean bitterness. Available in singles and 4 packs. Drop down menu options to choose quantity.

4.8% alc/vol.

Ingredients: Pilsner malt, Hops, Yeast, Water.