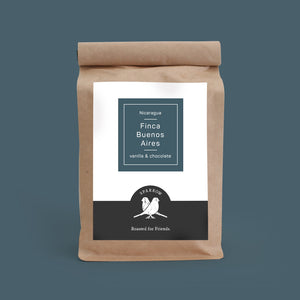 Nicaragua Finca Buenos Aires Lot 1
This coffee has a sugary sweetness like cooked brown sugar, vanilla bean tones, and chocolate wafer on the finish. Well balanced for a Nicaraguan coffee.
Suitable for all types of coffee extraction. 
Rounds out well with milk.
Roast Level: Full City - Upper end of Medium. 

Size: 340g